January saw the announcement of the latest round of funding for ten national governing bodies to "help people keep or develop their sporting habits".

This is great news, of course, for the governing bodies themselves (Angling Trust, Baseball Softball UK, the British Equestrian Federation, the England and Wales Cricket Board, England Netball, Volleyball England, British Cycling, Exercise Movement and Dance UK, Swim England and British Fencing) as well as the many people they support.
However, increased governance and compliance requirements from Sport England will invite scrutiny and demand efficiencies from those with increased funding as much as from bodies suffering budget cuts.

This post describes how Mountain Training were able to satisfy the challenges of reduced funding and increased governance/compliance by working with tahdah to deliver efficiencies and grow revenue.


"tahdah has been a key part of the success of our candidate management database. By taking the time to understand our unique business needs they have delivered a quality piece of software that has revolutionised the way we work and engage with our candidates."

...John Cousins, CEO Mountain Training


Mountain Training are the official national governing body for mountaineering in the United Kingdom. Their aim is to educate people in walking, climbing and mountaineering. To achieve this they promote a range of nationally-recognised awards and qualifications to their members.

As the leading UK authority Mountain Training are also responsible for coordinating the activities of the regional boards and the many associations that all contribute to Mountaineering.


To manage their organisation and their relationships with their partners Mountain Training relied on four separate, antiquated systems including spreadsheets, paper forms and a variety of databases. This lack of uniformity when it came to their data meant that, often, the data they collected was in the wrong format, out-of-date or simply incorrect.

Also, this meant that fulfilling their governance responsibilities and maintaining their relationships with their partner organisations was extremely time-consuming and ineffective.

Working in close partnership with Mountain Training we devised a strategy that allowed them to consolidate all of their different systems into a single cloud-based system. Staff can now login to their new candidate management system on any device and complete all of their management & governance tasks in one online environment; thereby reducing their daily workload and improving the quality of data they collect.

These improvements have come at a crucial time for Mountain Training as National Governing Bodies of Sport are facing huge challenges with decreases in their funding as well as increased governance and compliance requirements from Sport England.

"tahdah has transformed the way we manage our organisation. It has allowed us to massively reduce our day-to-day workload and given us the ability to produce high quality, live data to help with internal developments and fulfill our governance requirements."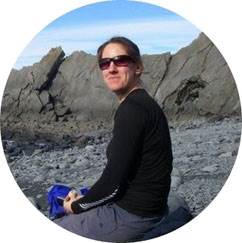 Nicola Jasieniecka, Media & IT Development Officer
As well as streamlining their administrative systems Mountain Training was also looking to improve the digital service they offer in order to attract new members and engage with their current members more effectively.

To achieve this we introduced a range of new features that make it as easy as possible to engage with your favourite sport.

Now Mountain Training members can login to their own personal digital profile on any PC or mobile device. Here they can renew their membership, set up direct debits, book a training course or event, buy equipment or literature, display their verified awards and qualifications, link their social media accounts, communicate directly with Mountain Training, and record their activities using our Digital Logbook and much more.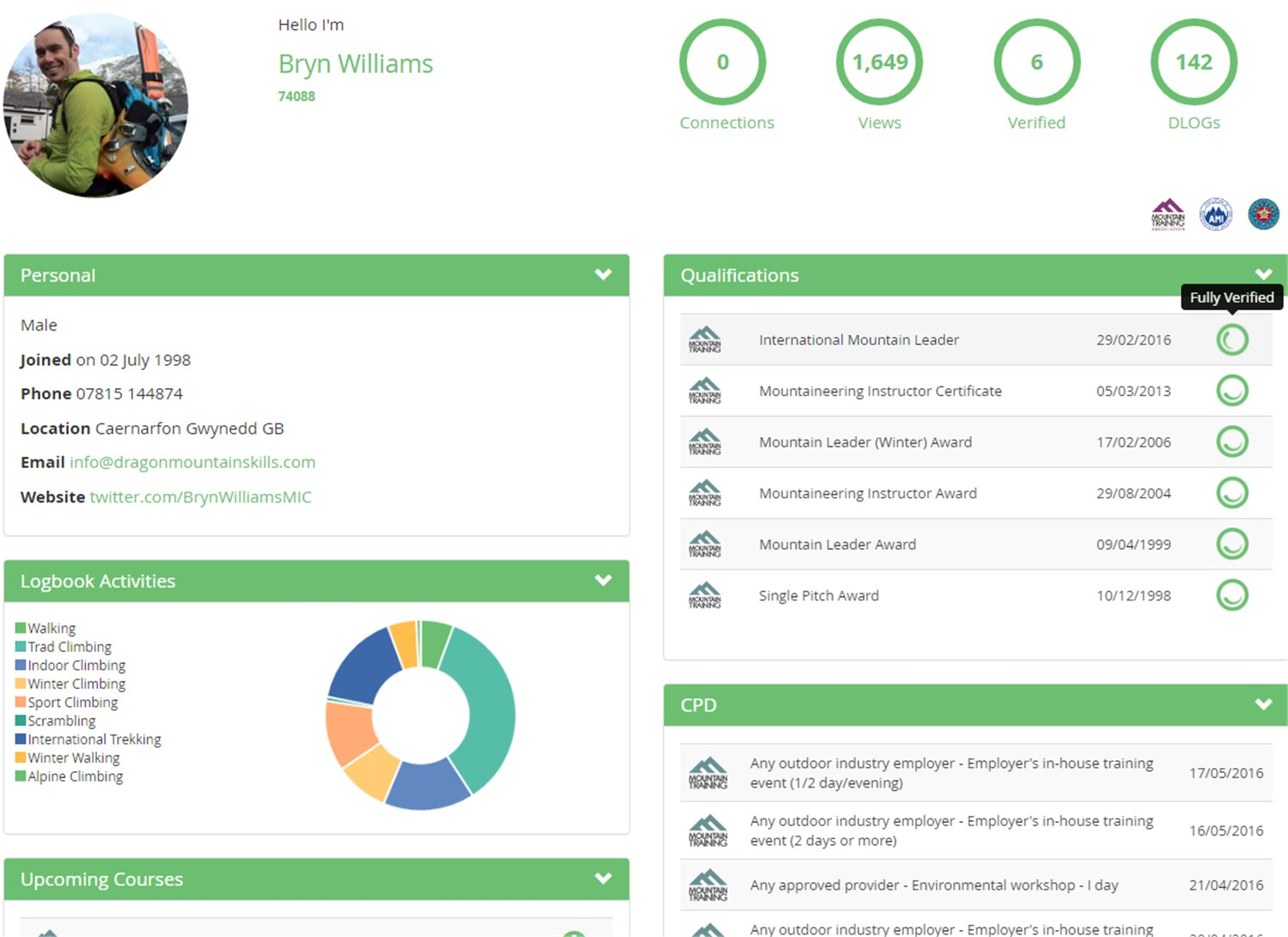 Since its launch the system can boast more than 160,000 candidates in its database with over 40,000 actively engaged with it. The system has received over 15.5 million page views and managed over £2 million in revenue for Mountain Training and an equal amount for independent training providers.

The average time that Mountain Training members spend engaging with the system has increased by more than 60% since they adopted the system, this is a testament to the software as a service model; we are constantly developing new features and refining existing ones in an effort to improve the experience for all of our users.

Please contact us to start a conversation about how you may be able to use tahdah to increase efficiencies, engagement and revenue within your sport.